Results from 10/9 meet are

posted

. Highlights from the meet:

Campbelle Brenne lowered her own SCHOOL RECORD in the 100 Back by over a full second @ 1:02.02!
Allison Winder achieved her KingCo cut in the 100 Free @ 1:07.65!
Many season PRs were achieved including significant time drops for Shira Shector (Fr), Naomi Snow (So), Claire Stipan (Jr), Clara Lourenco (Jr), Rachel Walker (Fr), Kimmy Hawley (Fr), and Allison Winder (Sr)!

For THIS YEAR ONLY, the Mount Si Swim Booster Club will allow swimmers to purchase their Mount Si swim parkas to keep as their own for $75. Make checks payable to Mount Si Swim Booster Club. Girls NOT purchasing their parka must return it to the coaches the week of Oct 22-25th at the TPC Pool between 3:15-4:30pm. (Exception: Girls who qualified for post-season can return their jackets at a later date). Starting next year, swimmers will have the option to receive a (free) team-issued parka for the season OR buy a parka offered as part of Spirit Wear.

The end-of-season banquet will be held the evening of Monday, Nov 19th at Wildcat Court at the main campus of MSHS. Please save-the-date on your calendars!

What a special night! At our last home meet at The Club in Snoqualmie against Skyline, we acknowledged our 9 very special Seniors, all of whom have been on the team the last 4 years. We will miss you Alaina, Allison, Tatum, Emi, Annie, Caroline, Elena, Julie and Martine!

Highlights of the meet:
- Mariah Landon (Soph) is the newest member of our 500 Free Club. Way to go Mariah!
- Amelia Moulton (Jr), Theodora McCabe (Soph) and Campbelle Brenne (Soph) all clocked District qualifying time swims!
- Clara Lourenco (Jr) qualified for KingCos in both the 100 and 200 Free
- Significant time drops for Allison Winder, Aaliya Redler, Martine Pfefferwright, Elena Lopez, Emily Labarge, and Caroline Smith
- Fearless Freshmen of the week: Chasey Fledderman for knocking out the 100 Fly!
Powered by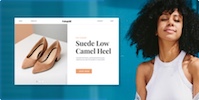 Create your own unique website with customizable templates.